Intro to Home Staging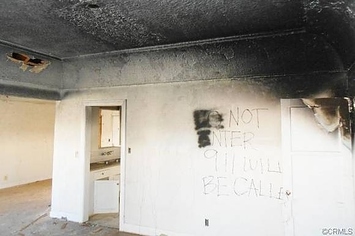 Home staging isn't just about creativity and good design. In fact, it is more about the profit rewards that come to those who stage their homes. For those of you who are not glued to HGTV or TLC, home staging is the art of merchandising a home for sale.
Unfortunately, a lot of people have the impression that home staging is a very expensive endeavor reserved only for wealthy homeowners. Ironically, the very opposite is true. More importantly, not staging your home can cost you a lot of money in the end.
According to a 2009 national survey by of over 1,000 real estate agents representing each region of the United States, 82% would recommend home staging as part of a home's "pre-sale strategy". Additionally, HomeGain's survey found home staging to have a 586% return on investment.
It used to be that your real estate agent told you everything you needed to know to fix up your house for sale. You did what you were told, lit a candle before the open house, and then sat back and waited for the offers to come pouring in. Well, welcome to a new era in home selling where the old ways just won't cut it. The truth is that while your real estate agent is probably very good at her job, she almost certainly is not design savvy. Even if she were, most likely she does not have the time or desire to help you properly prepare your home to be sold. Agents tend to tiptoe around issues like clutter and overstuffed rooms because they are afraid of offending their clients and losing the listing.
It is no secret that homes are staying on the market longer now than they did even a year ago. Of course in real estate, time is money. Because of this, staging should really be in the minds of every real estate agent and home seller. Lauren DuPaul, a real estate agent with Keller Williams in Bedford, New Hampshire says "There is more competition out there between sellers; everyone wants their home to stand out". Her thoughts on staging are obvious "Staging is the way to do it, for the price, you just cannot beat it".
A few staging tips to get your home started:
1. Make sure your yard looks great. Rake leaves, pick up trash, and make sure your house number is visible from the street. The outside of your house is the first thing potential home buyers see when they pull in – you have to give off a good first impression.
2. Get rid of clutter. Invite over a friend and have her point out all the clutter to you. Your friend will lend a fresh pair of eyes and will see more than you will.
3. Take 40% out of your closets and kitchen cabinets. Overstuffed closets signal a lack of storage space to potential buyers.
4. Clean your home. A spotless home really sells itself. If you do not like cleaning or do not have the time then hire a professional.
5. Make sure each room has enough light. A dark room is a real turn-off. Open draperies or bring in additional lamps to brighten up dark spaces.
6. Remove personal items like family photos, religious icons, and special collections. These items can be fascinating to buyers. You don't want to your buyers focusing on your Disney photos instead of your beautiful kitchen. As proud as you are of these things, they distract buyers.
7. Eliminate white walls. Buyers are looking for on-trend homes that are move-in ready. Walls painted warm neutrals are not only inviting but up with current trends. The bonus is that freshly painted walls look clean and make your home appear to be well-maintained.