European Commercial Property Is Booming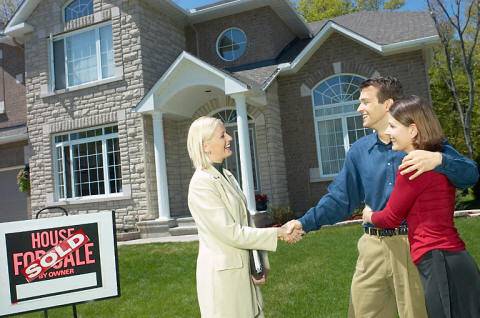 Despite the general downturn in the housing market, commercial property is one area that's holding steady in the major markets, including the US, where commercial values have picked up 30% since the '09 trough, and Europe, where 38.5 billion euros of investment occurred in the month of December 2010 alone. It holds to reason that commercial real estate, especially offices, are continuing to sell even in austere times – while consumers might be able to make do with their existing residential arrangements, and therefore hold back from buying a new house until their financial situation gets better, businesses, on the other hand, always need a place to house staff and receive clients. The corporate world is all about status, and with work playing a larger part in most of the European population's lives as the 21st century progresses, more people are making do with smaller and more cost-efficient homes in exchange for investing in business.
According to a recently published report from European property firm DTZ, investment in the commercial property market across the continent is expected to increase by a huge 28% in 2011. France and Germany are looking particularly strong – French commercial property recorded a 73% increase in investment over 2010. DTZ's global head of forecasting and strategy research, Tony McGough, said "We are starting to see positive signals emerging from the European property market, particularly towards the prime end of the market. Occupiers are taking advantage of market conditions and repositioning themselves for the recovery, particularly upgrading to better quality space whilst rents are at relatively low levels."
With such large numbers in French commercial property investment and with the boom in Eurostar and cross-Channel ferry sales proving unrelenting, now is the time to invest in French hotels and guesthouses. In the wine region hub of Arnay le Duc in Burgundy, a beautiful and historic guesthouseis for sale complete with old-style wine cellar and landscaped gardens. In the beautifully preserved medieval town of Barbezieux, Eurobrix also has a bed and breakfast listed for sale, which comes fully furnished and has its own swimming pool, conservatory and quaint wood stove.
For more commercial property investment ideas, from hotels and guesthouses to offices and industrial space, look no further than Eurobrix's commercial property listings section. We have a huge range of European commercial properties for sale, and now is the time to get into this booming market.