Steps to Take For A Quick Property Sale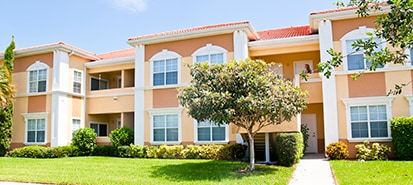 Financial emergencies can arise at any point in life, and if these are big-ticket items, many people need to consider selling their home quickly. Outside of the financial emergencies, many people who are moving out of the city or country are in a hurry and want to sell their property without wasting any time. Well, it does not matter what the reason might be behind you selling your property quickly, but what matters is making sure that you do not make the mistake of selling it cheaper than it is worth. Here are some steps to take for quick property sales.
What does a person do when he or she wants to sell property quickly? Simple, advertising and taking assistance from a real estate agent two of the most important steps to take.
Today there are so many ways of advertising. There used to be a time when we would only see ads in newspapers, then came a time when TV commercials started showing, then we had internet take over the medium of advertisement, and now you still even receive phone calls for advertisers marketing various products or services. Well, what I am saying here is that in advertising for a property sale, you have plenty of options, and it can reach a lot more people in a shorter amount of time.
Although considered by some to be old and traditional, newspapers have still not lost their importance, so you cannot overlook that newspaper real estate sales section. Therefore, contact a couple of newspapers that are the most reputable ones in your area —- multiple newspapers will cost you more, but will allow you to reach a broader target audience.
Several people these days consider producing a quick TV commercial about their property for sale; it's not cost effective for national channels, but the local stations often allow moderately priced time slots.
Nowadays, you of course can't overlook the power of the internet. Get your property listed in the MLS databases, as well as consider establishing a website for just your home. Websites are becoming a necessity, both for the information they provide as well as the credibility factor that having a website conveys.
Lastly, solicit the help of a couple of real estate agents who will know some customers who are currently in the market for a home —– these realtors can help get your property sold in a speedy timeframe. The best realtors in an area work on both the buy-side and sell-side, and seem to always have people ready for buying homes. A good realtor can help save time, and ensure your property will be sold at a reasonable price.